Education & Outreach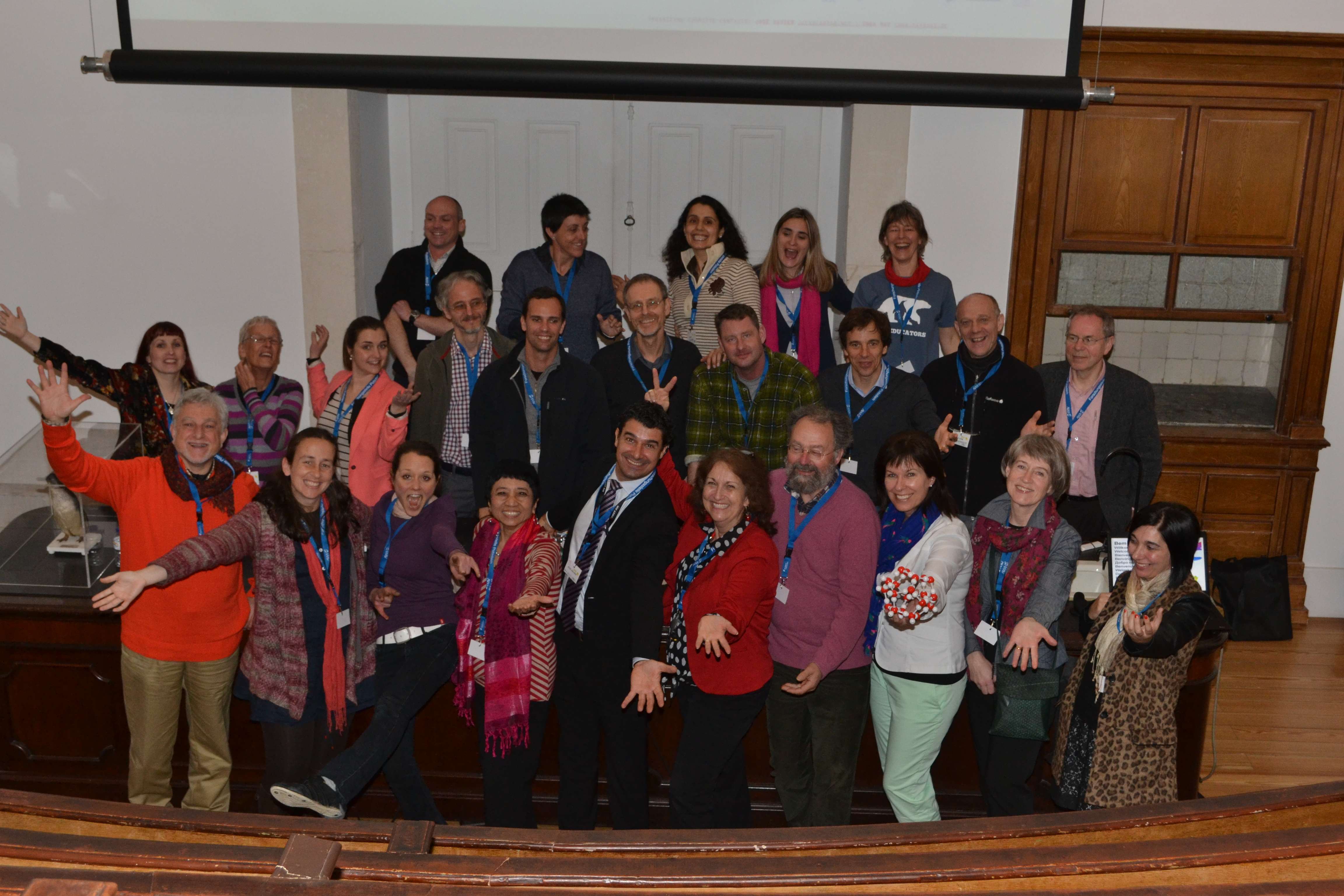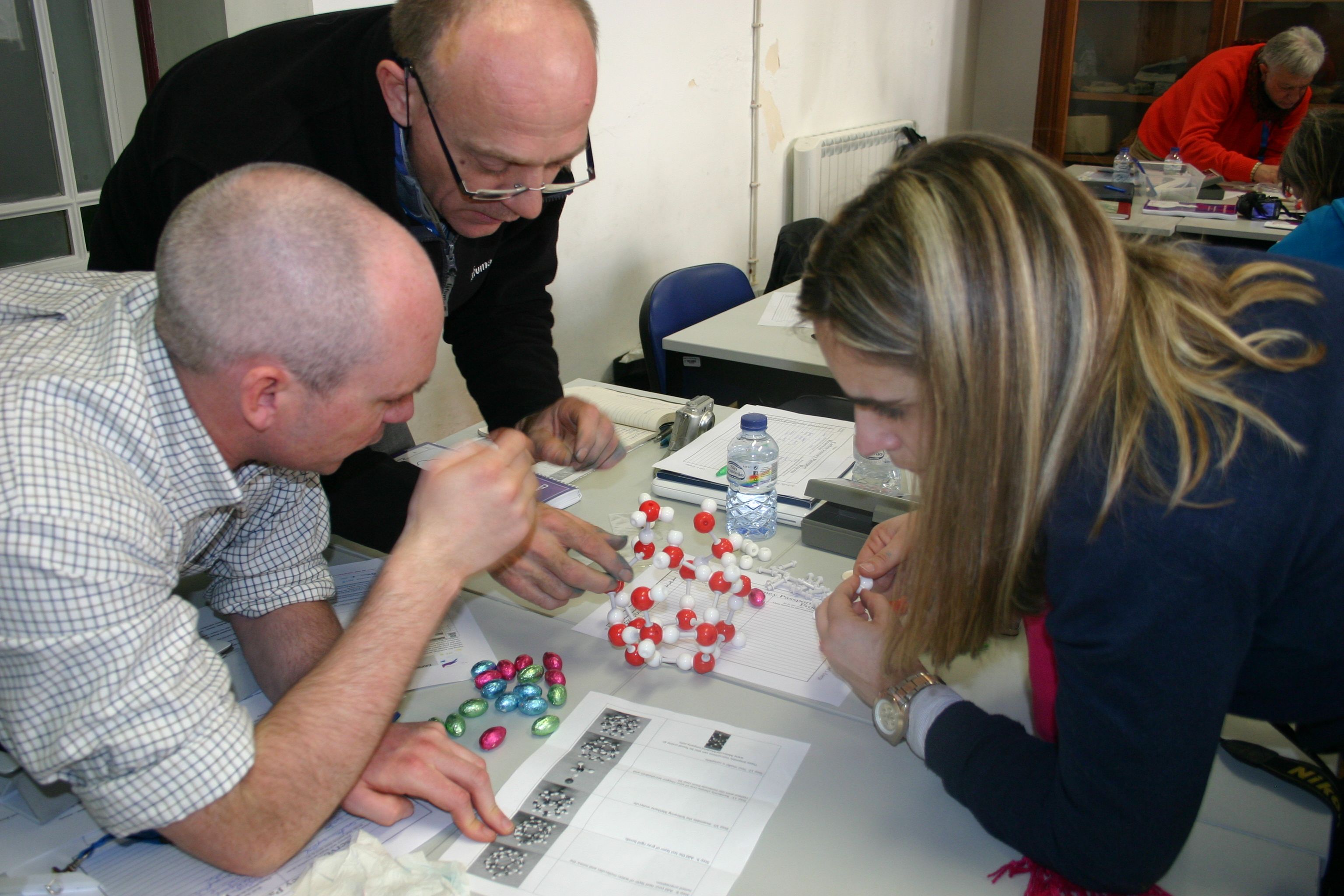 ICED E&O - Workshops & Conferences
International Education and Outreach workshop This ICED endorsed workshop was attended by a total of 41 participants from 13 countries (Portugal, Germany, Italy, France, Spain, Netherlands, Belgium, UK, Iceland, USA, Canada, Bulgaria and Switzerland), with 17 talks (of which 5 were scientific) and demonstrations of 17 activities presented. The talks and demonstrations were very well received. The workshop managed to bring polar scientists and teachers/educators together (with scientists providing lectures and materials to be given to the teachers/educators), and were able to have some of the most experienced polar teachers/educators giving demonstrations of activities that can be implemented in classrooms. A group of suggestions were defined for the implementation of a strategy of Polar Educators International (PEI).
Polar Weeks 2013. The INTERNATIONAL POLAR WEEKS occur twice a year and are coordinated by APECS International (www.apecs.is) and Polar Educators International (PEI), with ICED, SCAR-CBET (Scientific committee for Antarctic Research Capacity Building, Education and Training) and SCAR AnT-ERA project members highly involved in coordinating some of the activities during this POLAR WEEK. In various countries, through the new educational project "Profession: Polar Scientist" in Portugal, APECS and PEI, developed activities with polar scientists, students, teachers, educators and the general public on the importance of polar regions, the role of scientists in society and the relevance of science communication.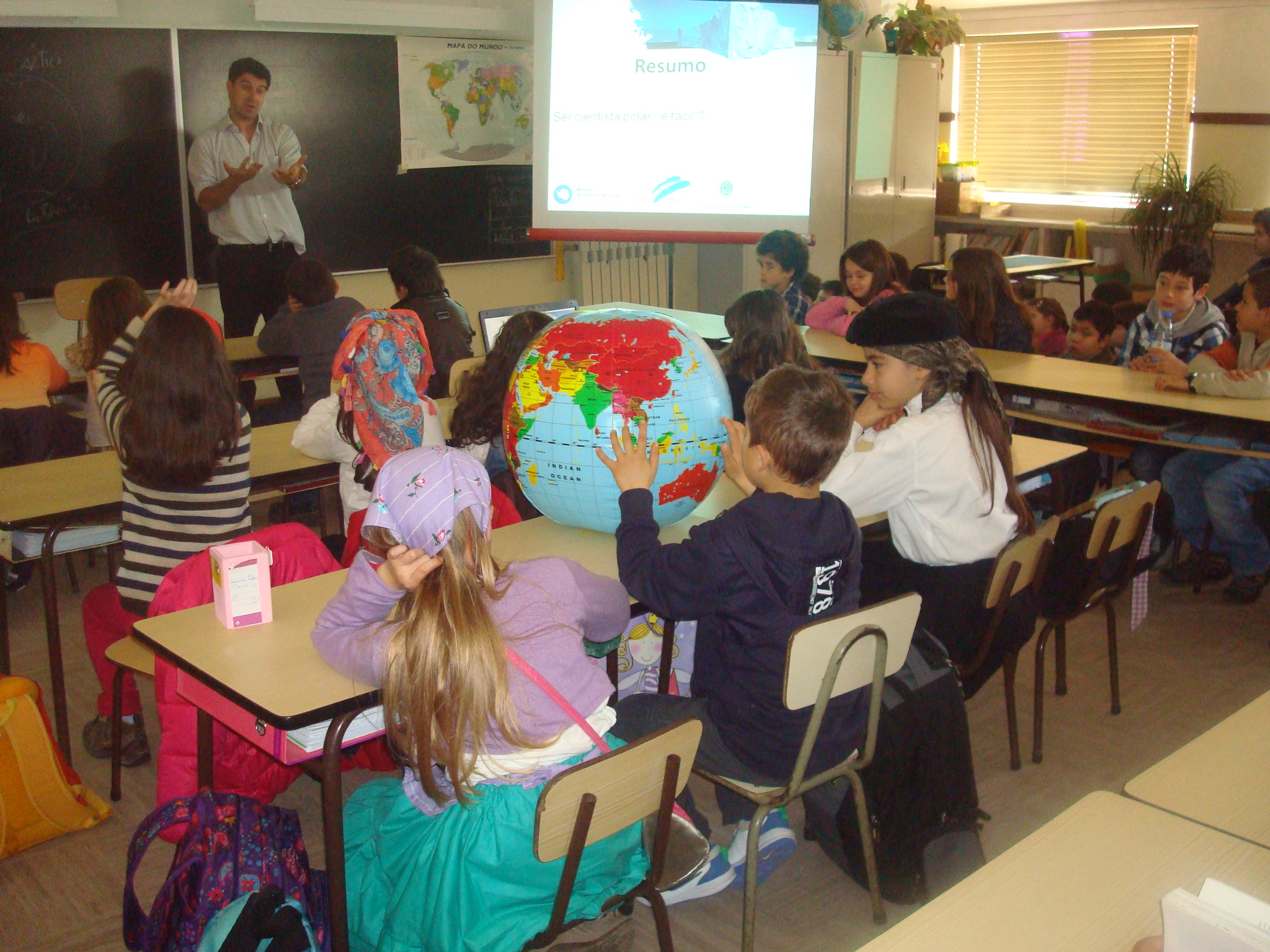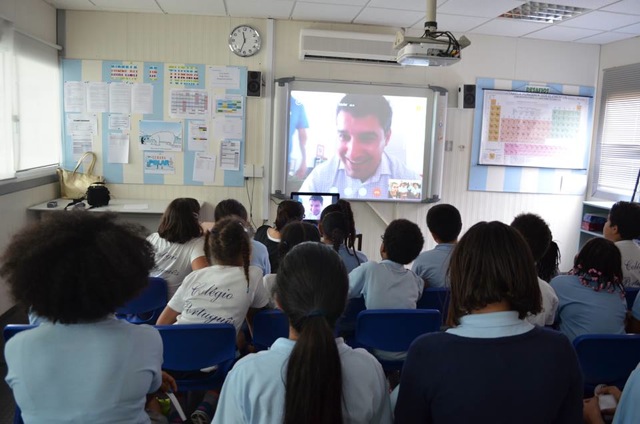 During the INTERNATIONAL POLAR WEEK OCTOBER 2013, in conjunction with APECS Brazil, a total of 10478 pupils/students, 13 scientists and 158 teachers/educators Portugal, Brazil, United Kingdom and Angola took part. Various activities took place during this week, including talks in schools and universities (21), Skype calls (8), discussion panels (2), talks in workshops, symposia and international seminars (3; with these accessible via the internet ), and interactions with students/pupils that used scientific data for their school projects (1). Other activities were also carried out in schools, including the exhibition "Limits of Science" about the polar regions, in coordination with the Institute of Education and citizenship (IEC), that has been in various schools in Portugal, along with interviews to newspapers and radio. There were also Skype calls to the Amazon region and to Rio grande do Sul. and contact with Angola, Africa. All participants (teachers, educators, school directors, students/pupils, scientists and the general public) had a great interest in this initiative and showed an excellent level in co-coordinating these activities.
During the INTERNATIONAL POLAR WEEK MARCH 2013, a total of 2520 students, 10 scientists and 177 teachers/educators from Portugal, Brazil, UK, S. Tomé, Germany and France took part. Numerous activities took place, including: science talks in schools (25), Skype calls (6), discussion panels (5), science trips to research institutes and Universities (1), webinars of APECS international (1), international workshop on education (1), talks at international conferences (2), talk at a national meeting for biology students (1) and interactions with students to use scientific data in school projects (1). Other parallel activities also took place, such as discussion panels on the relevance of learning how to read (with the Portuguese writer Ana Maria Magalhães), an exhibition about the polar regions, writing educational articles, drawings, interviews in newspapers and on TV, and the production of video footage.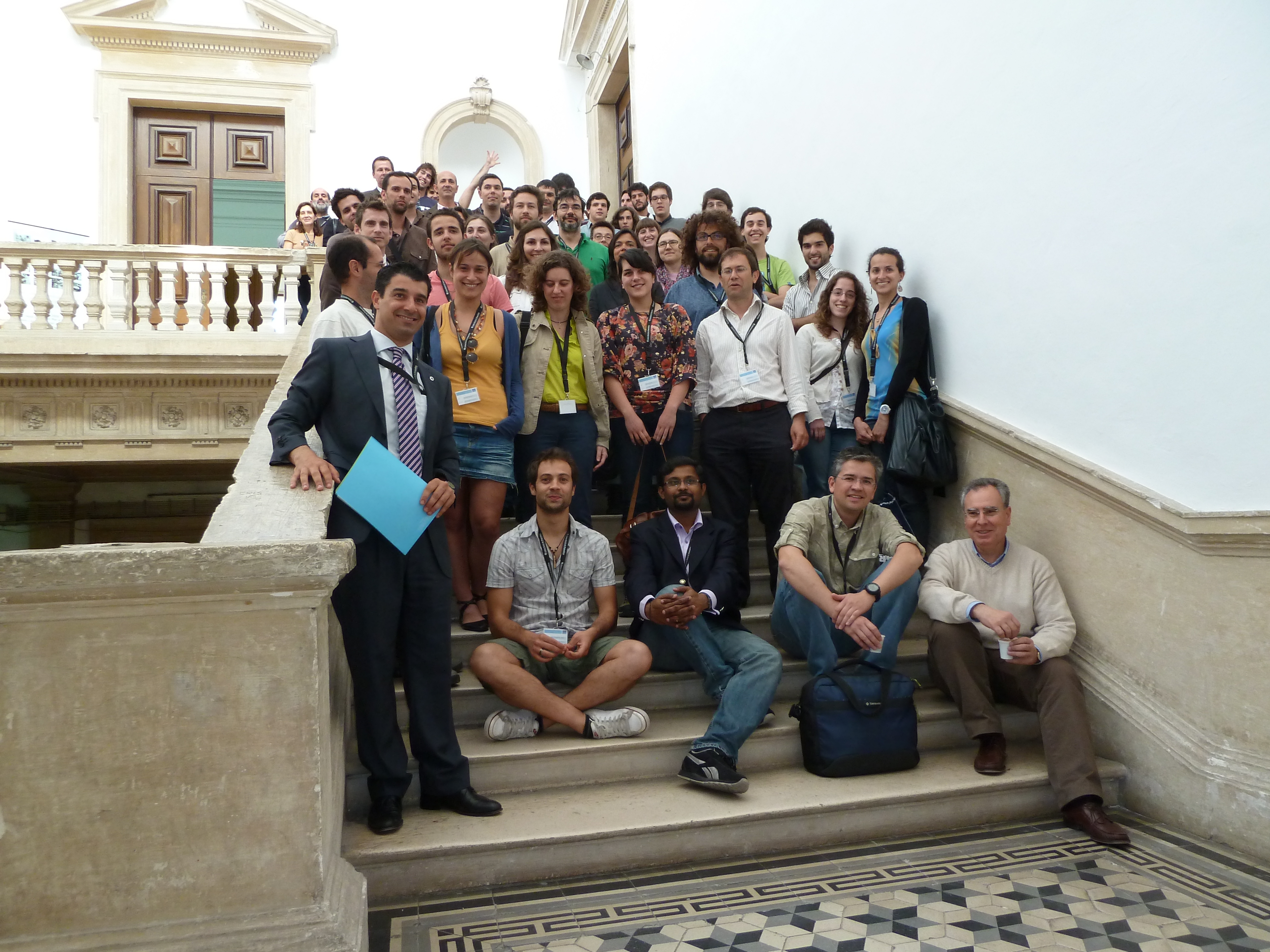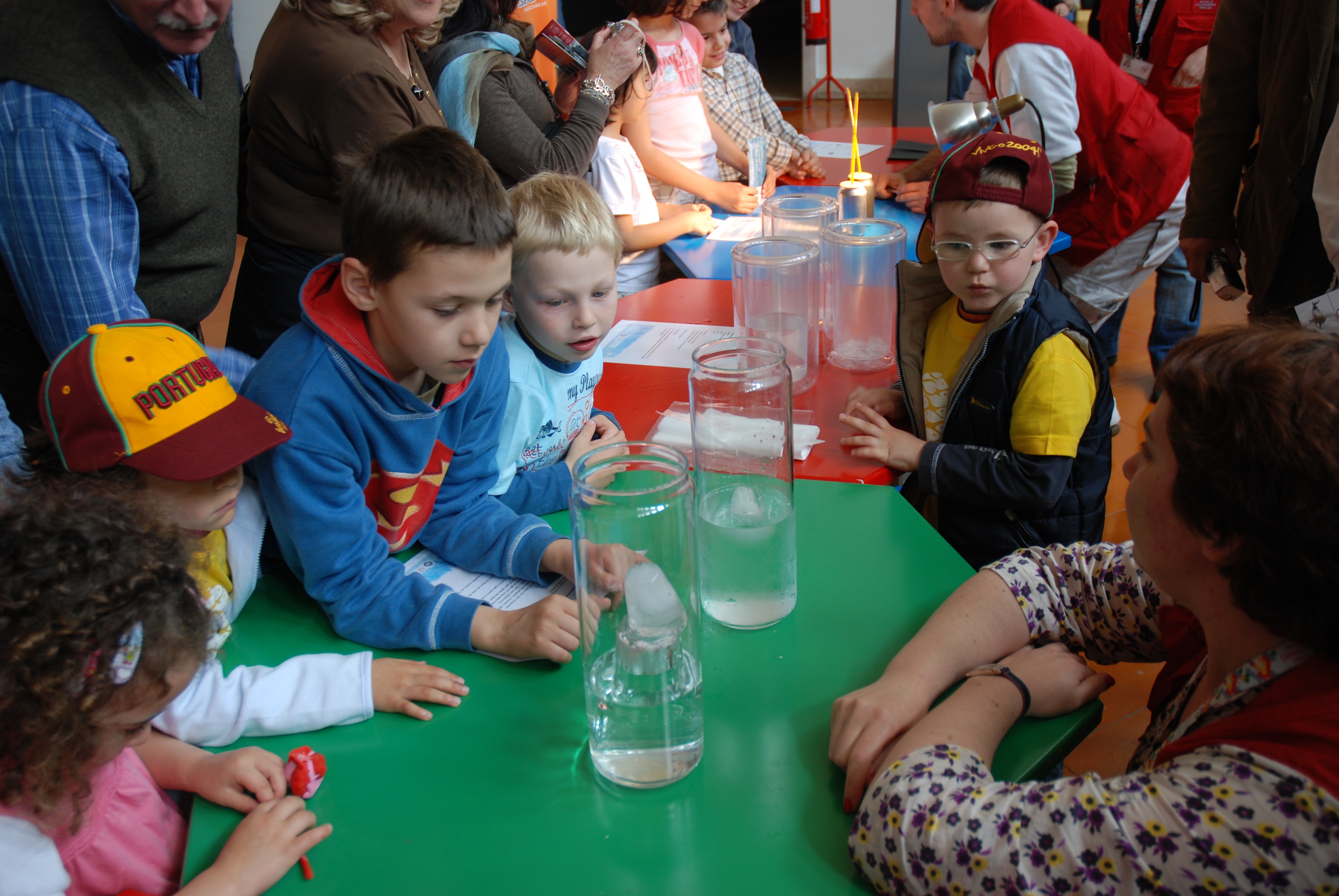 APECS Workshop and III Polar Conference - Portugal 2011 ICED endorsed the APECS workshop and the III Conference on Polar Sciences in Portugal that took place on the 11th and 12th April 2011, which was also endorsed by the President of the Republic of Portugal, Anibal Cavaco Silva. The objectives of the APECS workshop was to gather the early career scientists in Portugal (42 participants attended) in order to present the main results carried out by early career scientists in 2010, within strong scientific programs that have education and outreach. The conference had 98 participants, including 67 Portuguese polar scientists that presented 18 oral presentations and 21 posters. This work included collaborations with 41 scientists from 17 countries from all over the world. The executive directors of SCAR and IASC attended and provided key information on how scientists can join their organizations and maximize their international collaborations.
ICED E&O - Schools Talks
Activities to reach the younger generations all over the world. One of the most traditional ways to reach the younger generations is by performing science talks in schools. Numerous (more than 100 talks) were carried out in schools from various countries (e.g. UK, Brazil, USA, Portugal, Malaysia) from various continents. The talks include not only visual materials (powerpoint presentations, educational films produced by ICED scientists) but also gear that is used by ICED scientists in the field and biological materials (e.g. penguin feathers).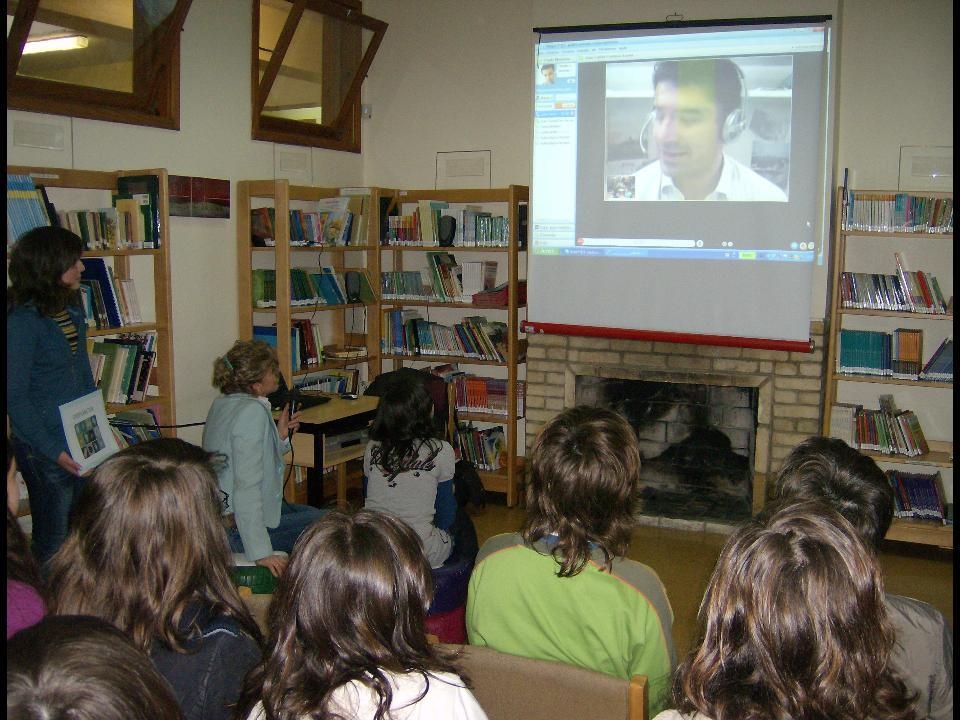 ICED E&O - Applying New Technologies
Using new technologies for E&O during IPY in Africa, Arctic, Asia and Europe. In the last year, a total of 101 education and outreach events took place involving ICED, conducted from the Antarctic (onboard of a research ship or on land) using new technologies (e.g. WWW, skype, blogs, websites) and after returning from the field (e.g. organizing events in museums or going directly to schools), organizing workshops and also talking to the media. Being actively engaged at the IPY international days (involving numerous countries worldwide) was a main instrument to show ICED science. Skype calls during IPY days including scientists and students from numerous countries including Portugal, Brazil, UK, Tanzania, Canadian Arctic and Malaysia. Also, when directed to University students, ICED scientists were also involved in E&O activities like live skype calls from the Antarctic to the Arctic, to the IPY/APECS workshop/summer school "International and Interdisciplinary IPY Polar Field School 2009" on polar scientific methods at Svalbard, Norway.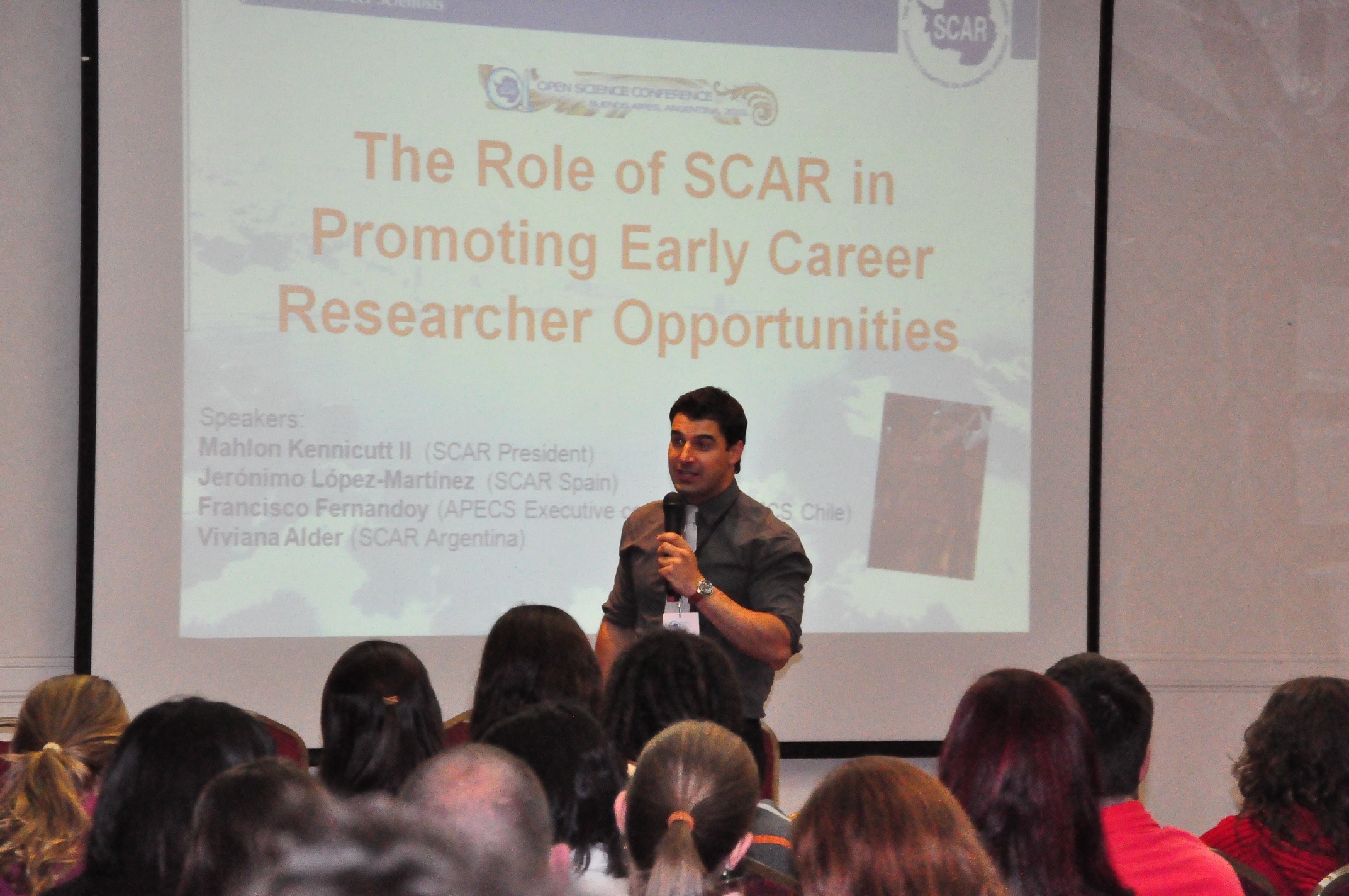 ICED E&O - Organising International Discussion Panels
SCAR Conference APECS Panel. One of the main goals of ICED, in terms of E & O, is to promote opportunities to early career scientists. One of the events, endorsed by ICED, was the APECS panel organized at the SCAR XXXI Open Conference (Buenos Aires, Argentina). This APECS panel titled "ANTARCTIC SCIENCE: Role of SCAR in promoting early career research opportunities" had the main aims, with a major burst of energy from the International Polar Year, to identify what the future holds in terms of Antarctic Research and new opportunities to early career scientists. The panel was composed by Jerónimo Lopez-Martínez (SCAR Spain), Mahlon Chuck Kennicutt II (SCAR President), Francisco Fernandoy (APECS Executive Committee, APECS Chile) and Vivianne Alder (SCAR – CBET, SCAR Argentina). More than 250 people attended (a quarter of the conference attendants! including numerous mentors) and about 150 came to our networking event afterwards for a drink, which made all the difference as we spent the night meeting new people and engaging on new APECS ideas. ICED members were also participating, as mentors, in various APECS panels in international conferences (e.g. APECS workshop Oslo IPY Conference).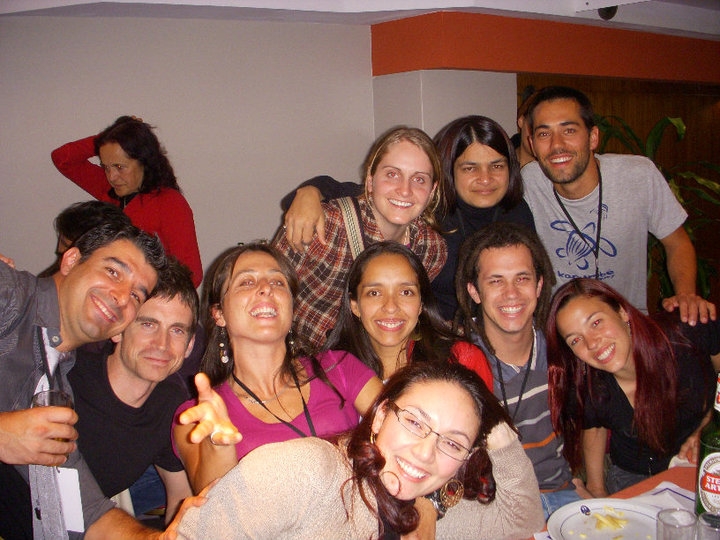 ICED E&O - Active in International Groups and Organisations
Being represented in E&O organisations. Several ICED scientists are highly engaged in Education & Outreach (E&O), within international organisations, including the British Antarctic Survey (UK), the Institute of Marine Research (Portugal), the Association of Polar Early Career Scientists (APECS), the Education and Outreach sub-committee of the International Polar Year (E&O - IPY), the Portuguese Committee for the International Polar Year (PT-IPY), the Capacity Building, Education and Training of the Scientific Committee for Antarctic Research (SCAR-CBET) and the International Program Office of the IPY (IPO-IPY). Together, we have developed key E&O events that promoted ICED research. This has been quite important within ICED, as the vision and strategy at an international level, is useful to bring other dimensions on how E&O should be carried out, such as bringing the Arctic colleagues for example, through APECS.
http://www.apecs.is/research/funding-resources/norway-resources
IMBER Data Management "Cookbook"
IMBER have published a Data Management "Cookbook" as a guide for all scientists to ensure good data practices. The Cookbook is a step-by-step guide to good data management practices written by Raymond Pollard, Gwenaelle Moncoiffé and Todd O´Brien. We believe this will be a useful document for both early career and more established scientists whose work relies on the collection of and analysis of high quality data. If you would like a printed copy then please contact the IMBER International Project Office
José Xavier's Educational Blog
More information of interest to early career scientists can be found in José Xavier's educational blog.
Ocean Summer Schools
Find out more about forthcoming ocean summer schools
IPY Education & Outreach Catalogue
The IPY Education & Outreach Catalogue shows results of a survey conducted as part of the IPY Education, Outreach and Communication Assessment Project during the International Polar Year.