Key linkages with other projects and programmes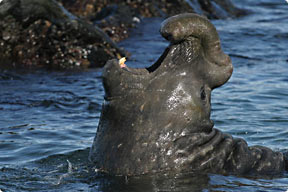 ICED is generating multi-disciplinary links between biologists, oceanographers, biogeochemists, climatologists and fisheries scientists from the international community, building upon the research and experience of programmes including the Southern Ocean Joint Global Ocean Flux Study (JGOFS) and Southern Ocean Global Ocean Ecosystems and Dynamics (SO GLOBEC) programme.
ICED integrates its activities with relevant groups, including Future Earth and Integrated Marine Biosphere Research (IMBeR), the Commission for the Conservation of Antarctic Marine Living Resources (CCAMLR), International Whaling Commission (IWC), the Census of Antarctic Marine Life (CAML), the Southern Ocean Observing System (SOOS), together with SCAR and many of its groups including Antarctic Thresholds - ecosystems resilience and adaptation (AnT-ERA).
ICED also led and coordinated international research via the European Network of Excellence for Ocean Ecosystems Analysis EUR-OCEANS Consortium, and formed the IPY consortia: ICED-IPY which led the Ecosystems and Biogeochemistry of the Southern Ocean component of IPY, and also linked to other IPY clusters and consortia. ICED also has close links with groups operating outside the Southern Ocean including Ecosystem Studies of Sub-Arctic Seas ESSAS and CLimate Impacts on Oceanic TOp Predators CLIOTOP.